Print This Page
FREDERICK R. WARREN-BOULTON
Principal
Ph.D. and M.A. in Economics,
Princeton University
M.P.A., Princeton University
B.A., Yale University


Frederick Warren-Boulton has extensive academic, government, and private sector experience in antitrust and regulatory economics and corporate governance issues. He has testified and published extensively on these issues and is an internationally recognized expert in the economics of vertical restraints. As a consultant, Dr. Warren-Boulton provided economic analysis and expert economic testimony in numerous matters arising in a variety of industries. Prominent examples include his testimony for the Justice Department in U.S. v. AT&T, for the states and DOJ in Microsoft, for the FTC in Staples, and for Brunswick in Concord Boat.

From 1983 to 1989, Dr. Warren-Boulton served as chief economist of the Antitrust Division, U.S. Department of Justice, where he became the first Deputy Assistant Attorney General for Economic Analysis. As chief economist, he supervised the analysis of economic issues in all matters coming before the Division, including its filings before state and federal regulatory agencies. He also contributed to the formulation of Division policy such as the 1984 Merger Guidelines, the Vertical Restraint Guidelines, and the antitrust provisions of the Sentencing Guidelines and to the Division's legislative initiatives on resale price maintenance, revisions of the antitrust statutes, and oil pipeline deregulation.

Before joining the Department, Dr. Warren-Boulton was Associate Professor of Economics at Washington University (St. Louis) and Resident Scholar at the Center for the Study of American Business. Before co-founding

M

iCRA, he was Resident Scholar at the American Enterprise Institute, Senior Vice President of ICF Consulting Associates, Research Professor of Psychology at The American University, and Visiting Lecturer at Princeton University (1991).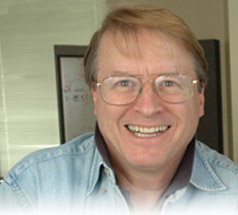 FREDERICK R. WARREN-BOULTON
M

iCRA
Microeconomic Consulting & Research Associates, Inc.

1155 Connecticut Avenue, N.W.
Suite 900
Washington, D.C. 20036

Tel: 202-467-2500
Fax: 202-296-1915
www.micradc.com